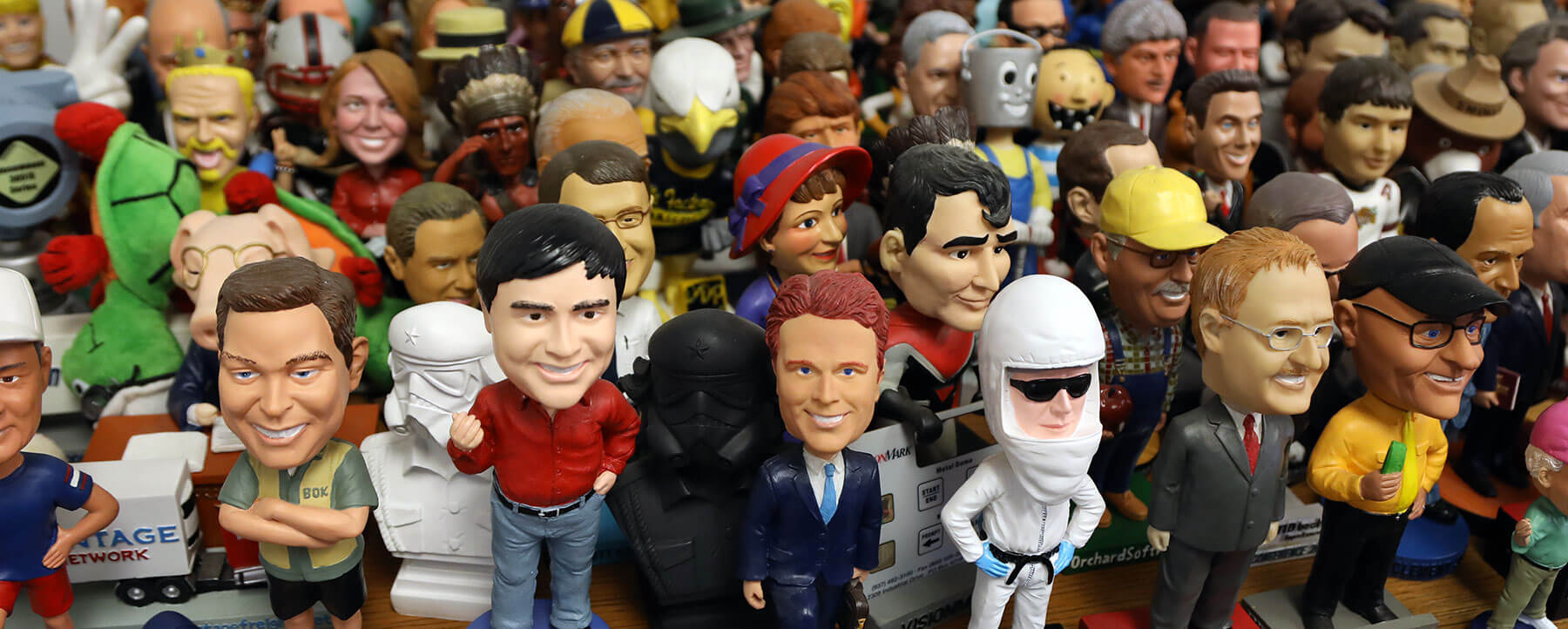 A bobblehead, also known as a nodder or wobbler, is a type of collectible doll. Its head is often oversized compared to its body. Instead of a solid connection, its head is connected to the body by a spring or hook in such a way that a light tap will cause the head to bobble, hence the name.
These are the best memento for any brand, as everyone likes to keeps them at a prominent place visible & approachable. These are also a kind of stress buster and could be enjoyed by everyone around.
We convert your Mascot into a bobblehead and help you create your own brands exiting giveaway for the people you want to be remembered by on daily basis.
Sports events, schools, universities, FMCG, Animators, comic, movies are the major areas we have serviced. We deal for bulk orders only.